The above video is a live image of the single cell and its biofield. The center is the physical part, whereas the bio-field looks like a cloud of dynamic energy. The human body is composed of 4 Trillion of these cells and each cell contains different elements with their own electrical frequency.

The human bio-field is a complex, structured network of fields that interpenetrates the physical body and underlies all physiology. Based on over 30 years of research and detailed mapping by the Biostar-NLS, our theory of the human bio-field can most simply be explained as an exploration of the energetic and informational structure of the body that underlies its biochemistry.

At its core, Biostar-NLS operates on the understanding that information is as important as energy in the universe, which is being demonstrated by much of the latest science. Additionally, we have found information just as important in the human body, and we have used our theory of the human body-field to create effective and proven health-preserving tools over the past ten years.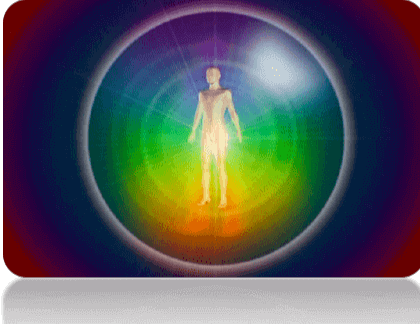 The above video is how the Biostar-NLS scan received and input signal can be decoded to break up the information by color and by quantity. Them below Biostar-NLS displays a person's Bio-Field and where the colors lack - determine the characteristics of the field in in accordance to location (providing us with Chakras and Aura information).