| | |
| --- | --- |
| If you purchased a Biophilia-NLS from Singularity. When you submit proof of refund from we will give you a Full Licensed copy of the Original Vector 2016 Software (that Singularity Stole). | |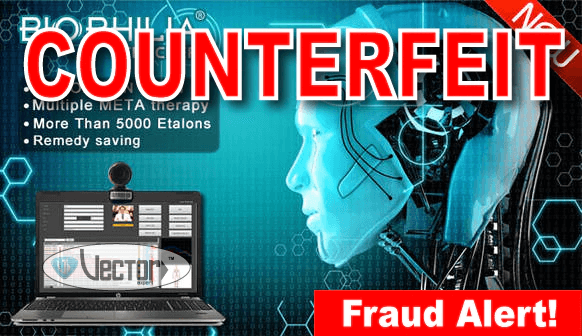 Vector Worldwide Counterfeiting
Due to theft of our software, we have had to enforce our software copyrights worldwide. While the brand name Vector has been used since before 2010 (see our Vector-NLS Trademark) The name "Vector" and similar devices are one of the most counterfeited devices on the market. Moreover, Counterfeit Vector devices are now made in China and Hong Kong of very low quality. Most consumers are not aware that these devices were originally hacked copies from our branch in Russia. Nowadays Due to China's hacking of the software, the counterfeit NLS software is vulnerable to injection of virus, ransomware and spyware that allows the manufacturer to view into your computer at anytime and also disable or "blacklist" your device so they are completely unusable. Unfortunately most of these counterfeiters are targeting low price buyers and many Latin American countries, sadly taking advantage of unsuspecting consumers.
How to identify if I have a Counterfeit Copy?
Any company that is Selling or Distributing Biophilia-NLS software is doing so with the full knowledge that it was STOLEN in late 2017, and old version of the Software from our company in Russia. More than likely it is suspected to have been taken from a users computer. Beware of unauthorized software or spyware that can give remote access to your computer.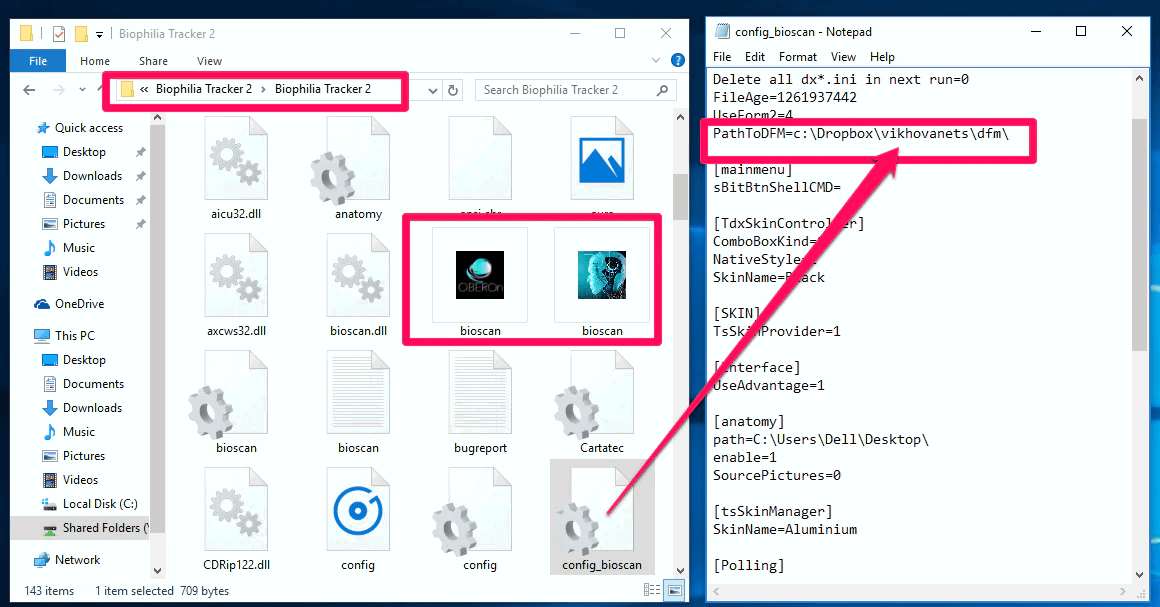 | | |
| --- | --- |
| BIOSTAR ORIGINAL | SINGULARITY FAKE |
| | |
| | |
| VECTOR ORIGINAL | SINGULARITY FAKE |
| | |
| | |
| | | |
| --- | --- | --- |
| | FAIR USE COPYRIGHT NOTICE: The copyright laws of the United States Recognize a "fair use" of copyrighted content. Section 107 of the U.S. Copyright Act states: "Notwithstanding the provisions of sections 106 and 106a, the fair use of a copyrighted work, including such use by reproduction in copies or phonorecords or by any other means specified by that section, for purposes such as criticism, comment, news reporting, teaching (including multiple copies for classroom use), scholarship, or research, is not an infringement of copyright." This video and media channel(s) in general may contain certain copyrighted works that were not specifically authorized to be used by the copyright holder(s), but which we believe in good faith are protected by federal law and the fair use doctrine for one or more of the reasons noted above. If you have any specific concerns about this video or our position on the fair use defense, please contact us at legal@nls-vector.com or 323-698-8777. | |